Parquet floor sanding is a question you might be facing if you have traditional parquet hardwood flooring in your home.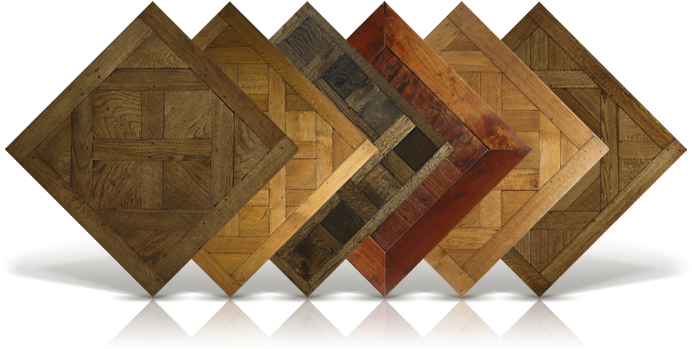 Introduced in 1684, as parquet de menuiserie ("woodwork parquet"), the French replaced their marble flooring that required constant washing, which tended to rot the joists beneath the floors. Such parquets en lozange were noted by the Swedish architect Daniel Cronström at Versailles and at the Grand Trianon in 1693
Parquetry is a geometric mosaic of wood pieces used for decorative effect. The two main uses of parquetry are as veneer patterns on furniture and block patterns for floors. The patterns of parquet flooring are entirely geometrical and angular— squares, triangles, lozenges. The use of curved and natural shapes constitutes marquetry rather than parquetry. The most popular parquet flooring pattern is herringbone.
Timber contrasting in color and grain, such as oak, walnut, cherry, lime, pine, maple etc. are sometimes employed; and in the more expensive kinds the richly coloured mahogany and sometimes other tropical hardwoods are also used. While not technically a wood, bamboo is also a popular material for modern floors.
The principle behind parquet floor sanding is exactly the same as for sanding any other wood flooring. Parquet floor sanding requires the top layers to be sanded away to leave only pristine wood looking back at you. However, parquet floor sanding also provides the obstacles that other wood floor sanding does.
With parquet floor sanding you are still going to need just the right equipment for the job and good parquet floor sanding know how, this is where Wood Floor Experts come in.
To arrange a free quote, simply fill out this form, and we will get in touch with you today.