Our Floor Sanding Equipment is state of the art.

There is a wide choice of floor sanding equipment ranging from the very bad to the very good. As described in the "Why Use Us?" page, there are many reasons why the hire equipment should be avoided at all costs.
Lägler
Lägler is widely recognized as the world market leader in dustless floor sanding technology. Using top quality German engineering, Lägler machinery is used across the globe in over 100 countries. Any professional floor sanding contractor understands there really is only one choice in floor sanding equipment.
Born in Frauenzimmern and trained as a mechanical engineer, Eugen Lägler recognized in the fifties the significance of automation in parquet sanding. He called this first belt sander the 'HUMMEL" due to its humming drive noise – without foreseeing that this name would soon advance to a synonym for perfect parquet sanding.
We use Hummel to sand the main area of the floor. Because of outstanding build quality and years of fine tuning Eugene Lägler's original 1970's design.
We have not ever looked for an alternative as Hummel often copied but never equalled. As Lägler themselves simply put it "the Lägler Hummel is the best-known floor sanding machine in the world with long life technology for perfect sanding results."
Max dust emissions are a tiny 2mg per cubic meter (basically, a cap full per bin liner of sawdust, such a tiny amount, it's not even worth taking down the pictures in your home.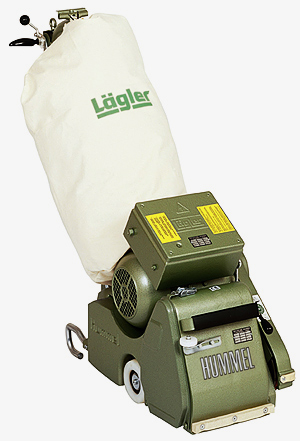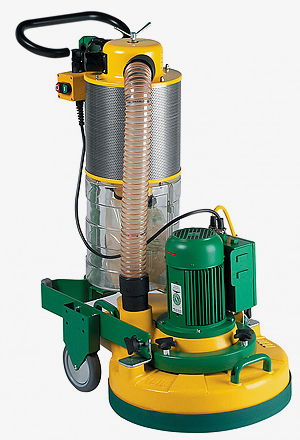 We use the Lägler Flip for the edge sanding, which gets to all the areas the Hummel can't reach. Again, Lägler's combination of high build quality and constant innovation has led to the manufacture of the Flip, an extremely effective edge sander with enormous suction power. Max dust emissions are 0.5mg per cubic meter. The TRIO Finishing Sander is the ultimate Dust Free Sanding Machine designed to fine sand your floors to perfection, prior to applying your chosen surface product.
Bona
In 2003 Bona have developed a versatile floor sanding, buffing, and edging machines. We are very happy with their quality and use them every day on our floor restoration jobs.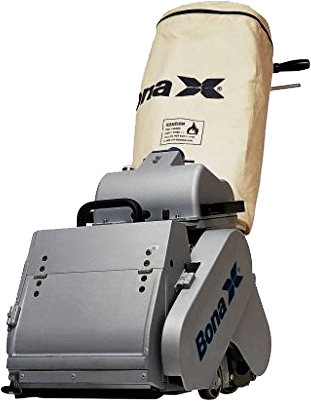 Orbital Floor Sanders, Polishers and Numatic Woodworker
The Numatic Woodworker sanding machine provides the best quality finish combined with dustfree operation. The Numatic and Clarke provide a unique approach to fine finishing and the between finish coats process. The high speed, compact orbit action produces smooth scratch free operations. Both machines utilize a unique skirting system and a large high volume vacuum fan for a dust free operation.
We use the machines also for wood deck sanding.
Festool
We use and love the Festool machines. They are the very best dustfree sanding machines in the world.
Festool Sanders provide the best quality dust free sanding in the world.
This is another German brand with their 80 years experience of producing tools for the toughest demands, are quite simply a class apart. Cutting-edge research and development of new technology mean Festool is synonymous with quality, innovation, and competence.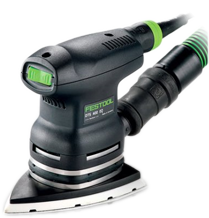 Bosch Corner Belt Sander
When sanders use Edging Sanders that have round discs, they leave right angle corners untouched, looking ugly and unfinished. For the professional look, we hire a fantastic mini belt sander by Bosch. It's small yet powerful, ideal for getting into corners removing old paint, adhesives or bitumen with ease.